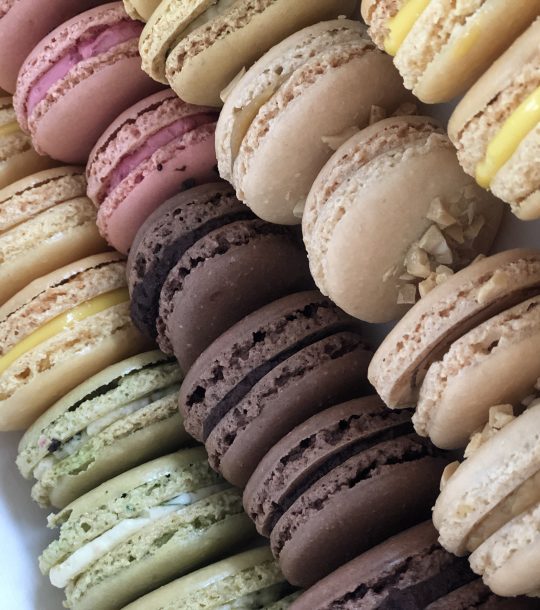 French Macarons.
WEDNESDAY, August 2, 2023
13:30 - 17:00pm
£85
Back to courses
Macarons made easy…
Learn how to make these divine french classics
Join us for a morning of baking where we'll divulge the tips and tricks of making perfect french macarons, time and time again. We'll look at the basics:
Making and piping the macaron shell with the all important 'feet'
Changing the flavours and colours: lime & basil, rapsberry, chocolate and salted caramel
The all important fillings: buttercreams, chocolate ganache and lemon cream
You will depart your handmade box of macarons.
SPACES ARE LIMITED – MAXIMUM OF 6 PEOPLE