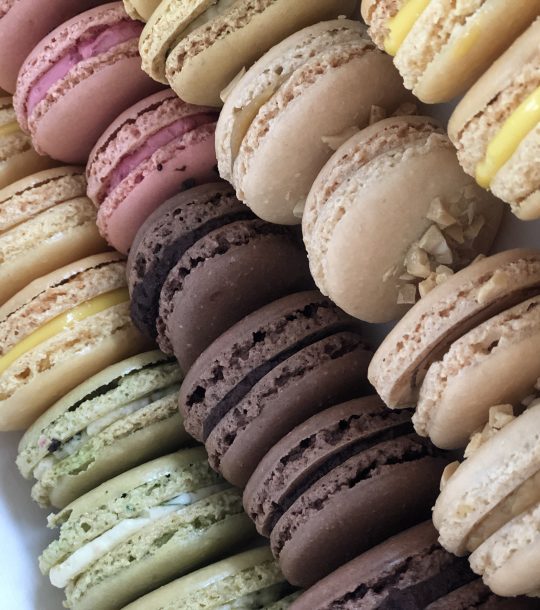 Sold Out
French Macarons.
THURSDAY, November 2, 2023
13:30 - 17:00pm
£85
Would you like to be added to our waiting list or find out when this course is next available? Enter your email below to receive an update.
Back to courses
Macarons made easy…
Learn how to make these divine french classics
Join us for an afternoon of baking where we'll divulge the tips and tricks of making perfect french macarons, time and time again. We'll look at the basics:
Making and piping the macaron shell with the all important 'feet'
Changing the flavours and colours: lime & basil, rapsberry, chocolate and salted caramel
The all important fillings: buttercreams, chocolate ganache and lemon cream
You will depart your handmade box of macarons.
SPACES ARE LIMITED – MAXIMUM OF 6 PEOPLE